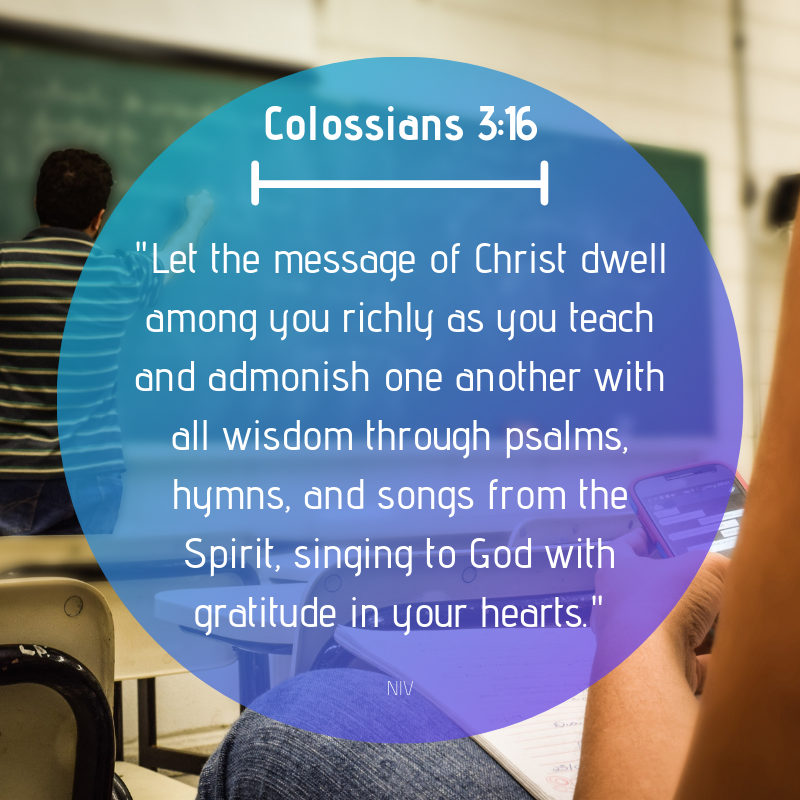 ---
🌅 What a wonderful notion, as we openly appreciate them way to little.
😟 Especially, as a student, squeezed into those classrooms, sometimes it can be hard to see the hard work that goes into an every day class. But, that's just one example, as so many of us teach. 👨🏫
So, let's sing to God with gratitude in our hearts, today!
🎶 In love and appreciation of the people who taught us and teach us. ❤ Let us be teachers of your messages Lord.