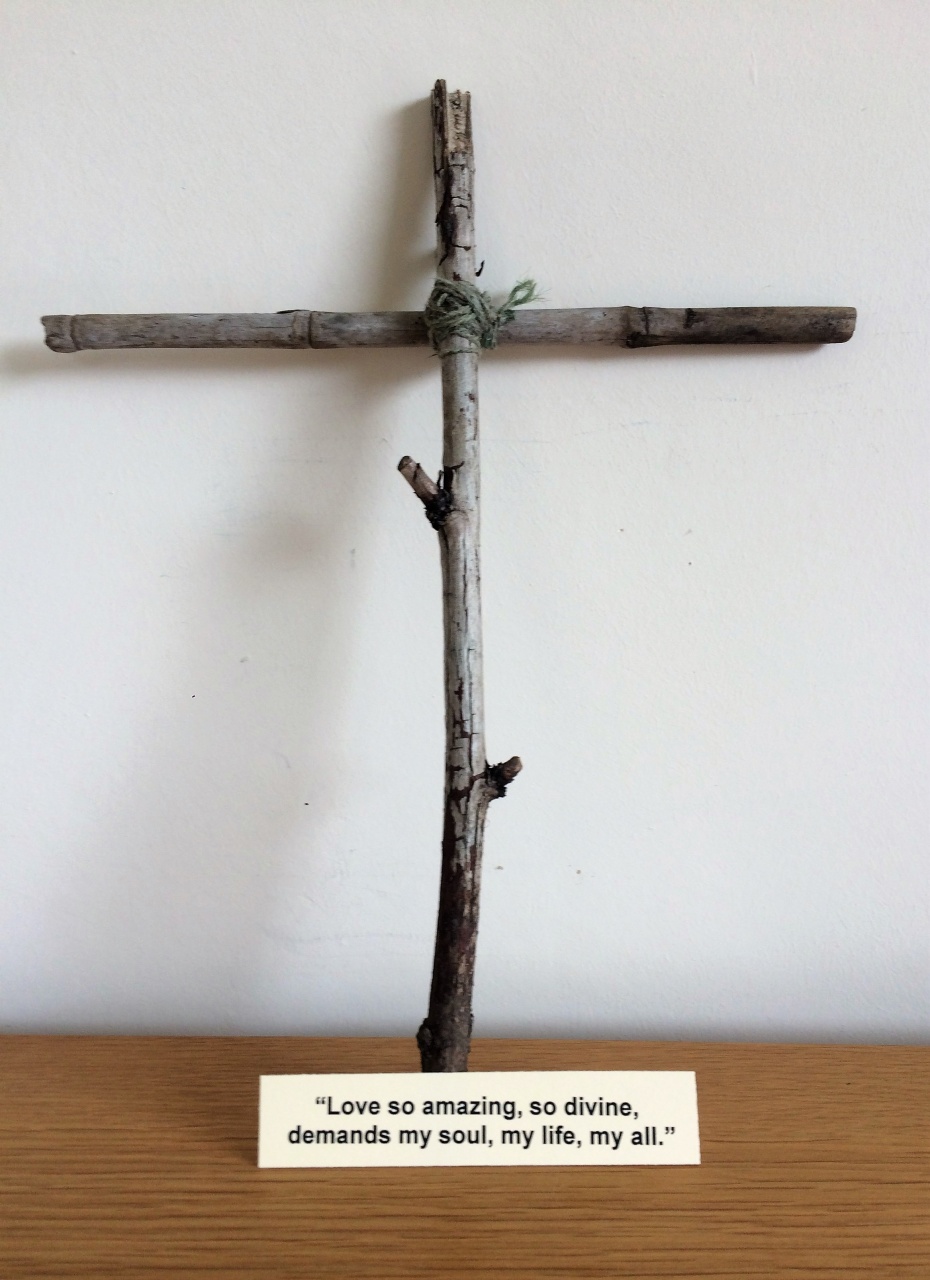 April 9, 2020 at 10:50 PM
---
During Holy Week I made a simple humble cross to help me focus on the account of the Crucifixion. You may want to make one yourself, using odd materials from your home or garden.
This year there will be no Good Friday services in church to celebrate the Stations of the Cross. There'll be no Processions of Witness where Christians walk through the streets following a rugged cross. So why not put your home-made cross in your front window, as a visible symbol to mark the meaning of this special day.
Luke tells us that as Jesus hung on the cross, He prayed forgiveness for His murderers. He protested the injustices done to Him, not with revenge but with forgiveness. Jesus aligned His life in such a way that justice for the unjust meant forgiveness not punishment.
In John's account of the crucifixion, Jesus united His mother and the disciple whom He loved. "Woman, here is your son." "Here is your mother." Community, love, forgiveness and compassion; these are the qualities and values of a life lived for something beyond itself.
Let your home-made cross of Christ speak to you in a new way about the love and forgiveness of God. And remember that however dark and solemn today might seem, Friday must happen so that Sunday can follow.