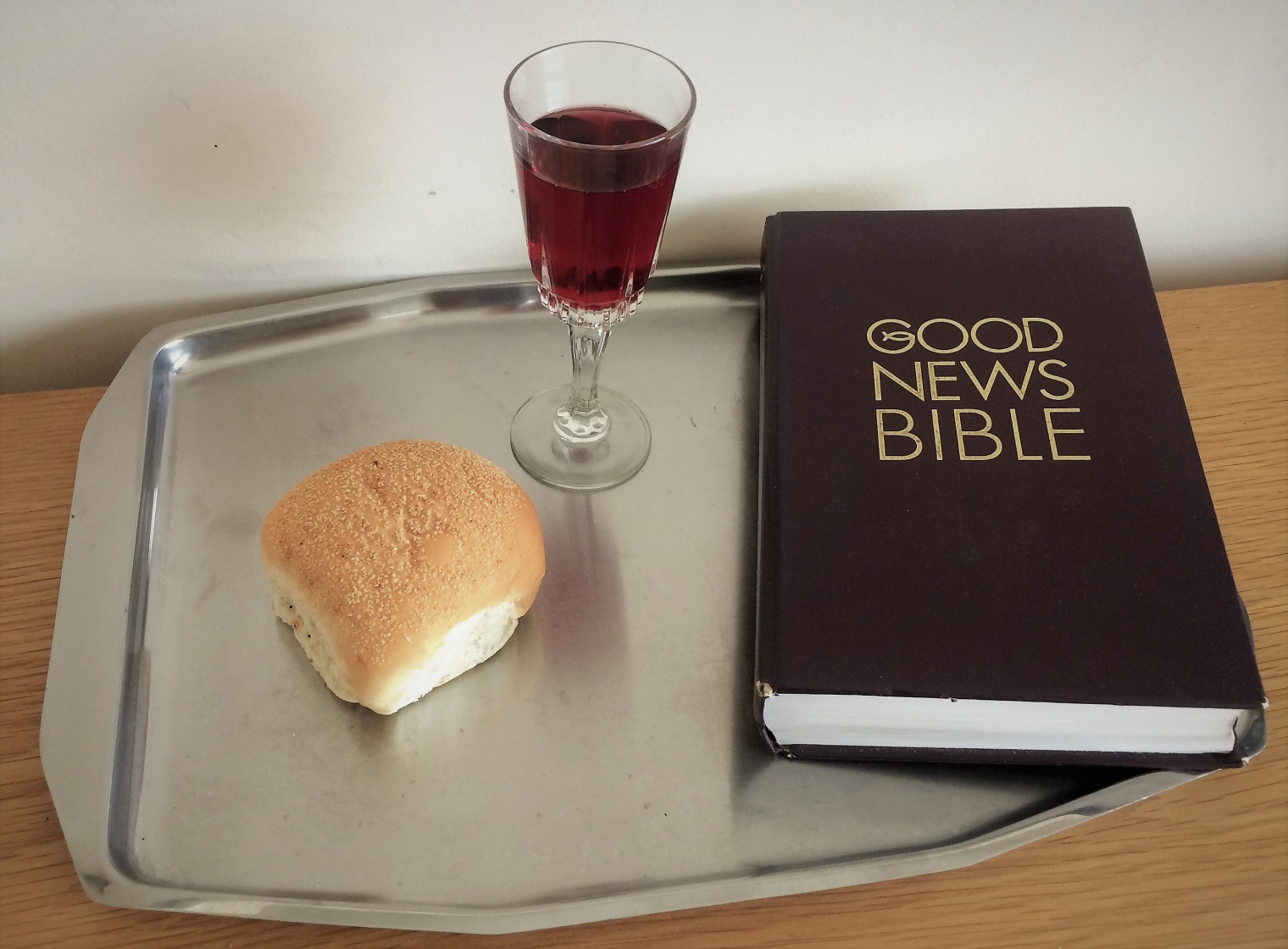 April 8, 2020 at 11:14 PM
---
Each Maundy Thursday, we tend to think of the Queen dispering Maundy money, as symbolic alms to elderly recipients. What isn't always appreciated is that this is done as part of a religious service to commemorate Jesus washing the feet of the Apostles at the Last Supper. Jesus told His disciples to follow His example and His command ("mandatum" in Latin). This gave rise to the term "Maundy Thursday. The solemn acts that our Lord performed during His Last Supper have become a vital and inspirational part of our Christian witness. We've given it all kinds of names: The Celebration Meal, The Lord's Table, The Eucharist, The Lord's Supper and The Sacrament of Holy Communion, but they all contain the same essential elements. Normally this meal would be shared together in church, but in the current lockdown situation, I believe you can reverently celebrate the symbolic remembrance in your own home.
Simply prepare some bread and wine and take a moment to specially set it apart from all other meals. In your heart, bless these elements and say to yourselves, "Loving God, I remember that on the night of your betrayal, desertion and arrest, you invited your disciples to gather together for Passover and the Feast of Unleavened Bread. Tonight I cannot 'gather together' but in thanksgiving, I want to follow your example."
You may want to read Paul's words in 1.Corinthians.11: 23-27.
Now break the bread before you eat it and say to yourself, "This bread represents Christ's body broken for me."
Then hold the glass before you drink it and say to yourself, "This wine represents Christ's blood, poured out for me."
After a period of silent reflection on God's grace offered to us all in Jesus, use the following prayer to close your Maundy Thursday worship.
"Thank you God, for I have your Holy Spirit within me. You have given me peace that the world cannot give, nor take away. Loving God, I may not know what the future holds but I know who holds it. As Jesus washed the feet of the disciples, so may I live in your service dedicating myself to the needs of your people in this troubled world. I know your strong name will empower me." Amen